Disciplinary Action & Workplace Disputes
LEGAL SUPPORT WHEN YOU NEED IT MOST.
Discrimination, disciplinary action, harassment… The workplace can be a minefield of legal issues. If you find yourself involved in a dispute, then we can help you respond in the best way. We will also give you a straight answer about your chances of success should your grievance go to court or a tribunal.
Our Employment Legal Team provides practical advice on all employment law issues including:
Disciplinary action and grievance procedure
Discrimination for sex, race, disability, bullying or harassment
Contracts of employment
Maternity and paternity leave
Minimum wage
Redundancy and unfair dismissal
Trade unions
Transfer regulations upon company acquisitions
TUPE including indemnities and warranties
Whistle blowing
Meet the team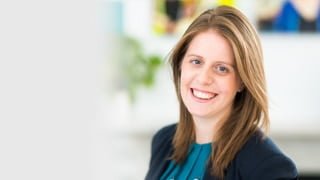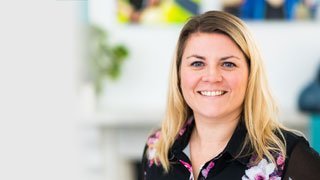 News & Opinions
What our clients say
I now understand the importance of good representation. I know I have received the highest level of service and excellent value for money. I would have no hesitation in recommending your services to others in the future.

Family Client

Thank you again for your continued outstanding service & client care. Every time you are involved things are that little bit easier.

Residential Client

It has been a pleasure dealing with you, from the Switchboard to the Partners and I look forward to working with you again.

Private Client

Many thanks, I wish all lawyers were as good as you.

Litigation Client

As we have discussed many times recently the market is very limited and it takes considerable effort and tenacity to see these deals through on behalf of our clients. We are very grateful to you and your team.

Manager

Bath Estate Agency

It is easy to feel intimidated, initially, by such a large and impressive business as yours, but my recollection is that every single person I spoke with from day one has been friendly, approachable and respectful. What a difference that has made.

Family Client

You are great at what you do combining just the right amount of personal and professionalism which brings about total confidence in me as your client.

Family Client

Just a note to let you know how impressed we have been from start to finish. Highly professional, flexible, helpful and personable. It's a pleasure to work with you.

Darren & Emma

I just wanted to say a big thank you for your help over the past twelve months. It's been a very difficult time and a huge relief to be able to finally put this behind me & start a fresh.

Family Client

You were recommended to me by a friend. From the first interaction with you, I was put at ease. You seemed to have an intuitive sense of my wishes with regard to the case. The correspondence was always prompt and clear. I am so glad I found you!

Family Client

We needed quick action over the Christmas period, and you performed impeccably. Your staff are friendly, competent and above all quick to communicate over email so that no time was wasted. We'd have no hesitation in using you again.

Bill & Joanna

Tom Chiffers, Gemma Harwood and Matthew Dunford between them have assisted me with the resulting winding up of estates and probate process, the sale of two properties and purchase of another, and finally the making of my own will. In short I have been so impressed with the efficiency, professionalism and attention to legal detail demonstrated by Tom, Gemma and Matthew. They have made a very difficult and stressful process much much easier and are great representatives for your firm.

Rachel Hughes-Goodchild

The service we received was fantastic. You kept us informed throughout and provided advice when needed, which was particularly helpful. Emily has even recommended you to a colleague of hers.

Matt & Emily

You have a broad portfolio of legal expertise which is all available under one roof, and we felt confident in your ability to represent our interests in a very 'easy to use', professional, pro-active and flexible manner. Framptons Transport Services have no hesitation in recommending you.

Paul Frampton

Framptons Transport Services

You really did make a very big difference to each of us and helped with the process in a professional but understanding/caring way.

Family Client

Over the past year I have had cause to use the services of Mogers Drewett in respect of the death of both of my parents. Whilst my Father's death was anticipated, my Mother's was very unexpected. Tom Chiffers visited her in hospital to reassure her that her affairs were all in order and I know that she felt great faith in him. I send sincere gratitude for the excellent representation and will have no hesitation in recommending Mogers Drewett to others.

Rachel Hughes-Goodchild

Mogers have greatly assisted with the development and progression of our business. Their knowledge and experience have assisted greatly not only from our business perspective, but from our client's with regard to the delivery speed and cost of our product offerings. The personnel, both within the commercial and property departments have always worked with the up-most efficiency, providing quick and accurate responses whilst always taking into account our commercial position. A pleasure to work with.

Global asset management company

May I take this opportunity to thank you, Andrea for your thorough and helpful service – for which my wife and I are very grateful

Residential Client

Thank you for all your help with the conveyancing. It was a very stress free process and we are very grateful for your time and effort in helping us purchase our new family home.

Annie & Julian

Peter, Guy and I would like to say how grateful we are for all you have done with our selling and buying. We will recommend you to anyone we hear is buying or selling a house as we know no stone will be left unturned.

Residential Client

Many thanks for your invitation to drinks and canapés at Sherborne Castle. It was a lovely evening and good to meet members of staff from your various branches and in future to be able to put a face to a name. Thank you again

Mr & Mrs Berryman

My wife and I thoroughly enjoyed the Mogers Drewett drinks party on Wednesday evening . You attracted a good mix of professionals and loyal clients proving that the amalgamation will receive strong support from the indigenous regional population. Thank you for inviting us and I will look forward to more business with your firm

Mark

I found your advice very informative and extremely helpful. You are the first solicitor I have spoken with who really understood my situation from all angles re property in joint and sole names and the company position. Thank you

Family Client

The last ten months, as for anyone who has been through a bereavement, has not been easy and has been an eye opener as to how much we collect, and the paperwork we keep, just in case we should need it, sometimes when the account or case is closed. But, I think I can speak for both of us, when I say it was so much easier having both Gemma & Matt along giving help, advice and support when it was most needed. We did appreciate the very quick response you gave with emails and letters etc, and the professional and prompt manner in which you dealt with our business. We will of course, not hesitate to recommend Mogers Drewett to others.

Private Client

It has been a difficult 18 months, with my father falling ill and subsequent death in December. Selling my parent's home and dealing with my father's estate was not easy and at times very emotive. You have made it easy and straightforward and I really appreciate all you have done. I shall certainly recommend your firm to friends in Somerset

Miss S L Jones, Winchester, Hampshire

I'd would like to take this opportunity to thank you Matt for his work during our house purchase. We were somewhat in the dark as to how a lot of this worked and you did a really great job of keeping us up to speed! We can't wait to finally get the keys and be in on Monday. Certainly if any of our friends require similar conveyance services in the future we'll be sure to recommend you and Mogers Drewett.

Residential Property Client

Thank you very much for you and your team's excellent work and professionalism, in handling and progressing the sale, which has all gone very smoothly. It is much appreciated and I am very pleased that I have received really excellent service from Mogers Drewett from Margaret, Megan and also previously from Zena and Corinna in the other matters of Power of Attorney and Deputyship. This is obviously why my parents used your services when they were able to deal with their own affairs.

Mr & Mrs Bryne

I would like to thank you for your assistance during my recent house purchase. Margaret made the whole transaction easy to follow and stress free, I will be singing your praises to my friends and colleagues.

Mr Clive Handford

I just wanted to say a huge thank you for your help and advice yesterday. I know it's your profession but I feel pretty confident having you on my team .

John Kennedy

Oyster Property Limited

Now I am safely inside the new house I would like to thank you for your exemplary handling of the conveyancing for the purchase of Pinkwood. I will have no hesitation in recommending you wholeheartedly to anyone looking for such a service in future. As discussed a few weeks ago, I will likely be in touch in the next few months when my partner looks to buy into the house so that we can get her name on the deeds.

Residential Client

Just a note of thanks - we really appreciated your calm clear head and tremendous patience and forbearance. We are sorry it has been unnecessarily fraught at time, but we have admired your persistence and quick thinking. You have shown yourself to be very good at what you do, and we see it and are very grateful for it.

Agriculture Client

I just wanted to say a HUGE thank you for all your help with our move. You were absolutely fantastic at dealing with all the many, many problems and delays!

Residential Client

Just a brief, belated, note to say thank you for all your help in sorting out the administration of my late Mother's estate. It is a great relief to know this matter is now settled and without your efficient handling of the matter I'm sure would have taken many months more.

Private Client

On behalf of my family I would like to thank you for the tremendous work you did in securing Probate so rapidly. It was certainly a close run thing as we exchanged yesterday and today was the final day before the buyer would have had to inform his mortgage providers that there may be a delay so a huge sigh of relief by all.

Private Client

Thank you so much for letting me know and thank you so much for all your help with this purchase. You were amazing and brilliant at dealing with everyone.

Residential Client

Thank you so much for all your work regarding Vale View, it is greatly appreciated. It has not been the best of years and you have really helped make it so much easier than it could have been and for that I am very grateful.

Residential Client

I would like to thank you for all your hard work sensitivity and support over the past months. Thank you for the chats, tea and at times laughter in what has been an emotional period - much appreciated.

Private Client

Thank you so much for your work on getting our house done. Your knowledge, professionalism, sanity and humour have been greatly appreciated in some pretty stressful and trying conditions THANK YOU!

Residential Client

My thanks to pam and Rory for your prompt and efficient handling of my mother's estate.

Private Client

Thank you so much for the extremely prompt transfer! First Direct were impressed as well!

Private Client

May I take the opportunity to thank you for your services, which were superb, I thought your response times were brilliant and I would take pleasure in recommending you and your Firm to anyone. Best wishes

Residential Client

If you want a specialist solicitor in this area, that's Jonathan. He's a very decent chap and a long-standing agriculture specialist. He's very good.

Agricultural Client

Sean has great breadth of knowledge.

Employment Client

Rebecca Silcock is one of the most meticulous and detailed family lawyers that I ever deal with.

Family Client

Maeve is absolutely fantastic - she's grounded and you can trust your case is in good hands, she always knows the facts.

Dispute Resolution Client

David has very good interpersonal skills and puts lay clients at ease.

Private Client

Thank you for the extra mile that you and your colleagues went and the patience shown. I know there was the odd bump in the road but it has all ended well and we all hugely appreciate the work you put in to get this over the line.

Residential Client

Victoria was absolutely fantastic! From day one she made every effort to understand my needs and strived to achieve the best possible outcome for me and my son. She listened and gave excellent advice in any matter; nothing was too small or too much for her.

Family

Her quick responses and communication via email were reassuring and allowed me to focus on my divorce in my own time without it interfering with my job. I hope I never have to recommend a solicitor for divorce to anyone, but if I did I wouldn't hesitate in putting Victoria's name forward.

Family

I just wanted to drop a note to say how impressed we are with Kate Norris, and everything Kate is doing for my father's elderly cousin. Her affairs are particularly complicated as - until she was widowed three years ago - she lived much of her life in America. There is the further complication that she is currently in Bridgemead after a fall last summer, though hoping to be home soon. Through all this Kate has been such a support - wading through the complicated transatlantic paper work, ironing out all the snags, rationalising her affairs, being a regular visitor, and all in all being a great comfort to her. Bravo Mogers! Kate is a true gem.

Private Client

Thank you for all your hard work Emma. Your help made the whole Will procedure quite effortless even in this unusual situation of lockdown.

Private Client

With the pandemic just starting out, we as a business had a very difficult situation to manage, with regards to the safety of our staff and clients alike and also a financial decision to make as our business was not able to operate on its normal platform. A trusted colleague suggested we contact Mogers Drewett to ensure that any decision we made would be legally correct. We were met with empathy for the situation that we were in and also offered great advise with what was a rapidly changing situation for people and businesses alike, and with no real precedence to follow. We had great advice from Sean and Lucy and all dealt with very efficiently by Annie. Communication was great throughout and ultimately led us to be able to make the correct decision for our needs and also backed up with all the legal jargon we just couldn't have possibly known. I would not hesitate to recommend Mogers to anyone I come into contact with in the future and will undoubtedly do business with them again.

Gary Day

GEM Solutions

I asked you at the beginning for three things, to keep my house, so that I could keep a home for my family, to get the best deal and to ensure that when it's done there would be no way of coming back to get any more from me. You delivered on all three counts. A bottle of champagne will be opened this evening & a toast to you will be made.

Family Client

Thank you, Thank you, THANK YOU, for all you have done for me Rebecca, your council & calm demeanour have been my rock though out what was a very traumatic divorce. Social distancing aside if you were standing in front of me I would give you a hug!

Family Client

Thank you so much for putting up with us and for getting the job done in exceptionally testing circumstances. I can't thank you enough for the human face you put on whilst dealing with us and the sense of humour and… tolerance! We are a fairly eclectic mix in our family and I think you managed brilliantly to say the least! When this ridiculousness has ebbed away into an unpleasant memory I shall look forward to saying "thank you" in person, shaking your hand and perhaps buying you a drink.

Private Client