Deal or No Deal – what will Brexit mean for Family Law?
---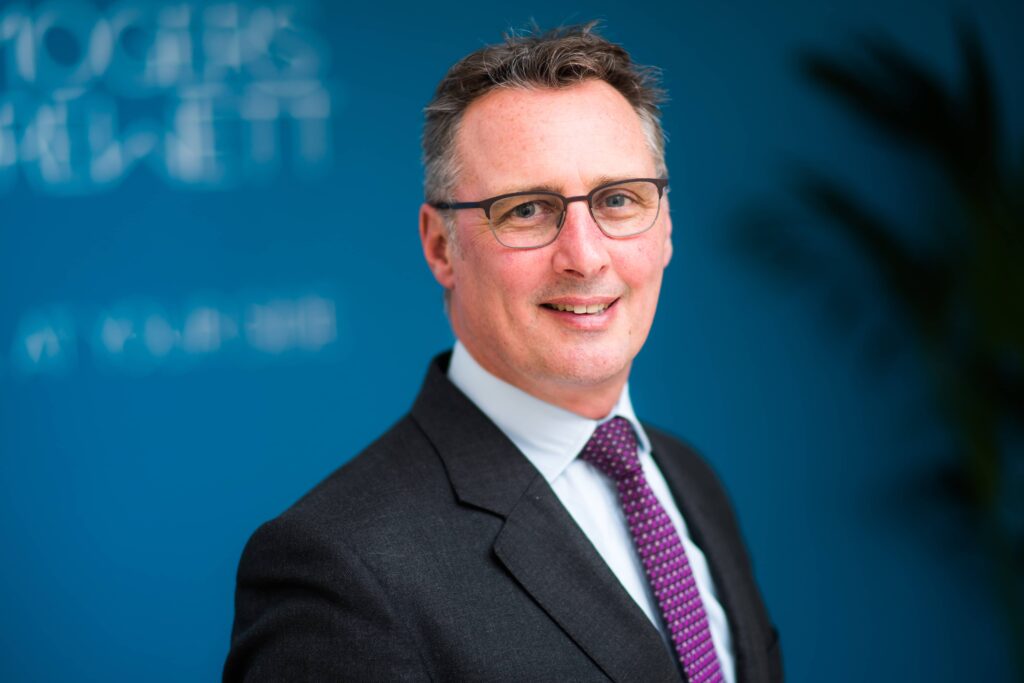 Last year it seemed all we talked about was Brexit but then came Covid-19. Since March our focus changed but with 31st December deadline coming up fast the impact of Brexit whether there is a deal or not will soon be affecting us all.
Family Solicitor Simon Walker discusses the implications of a 'no-deal' on family law in his latest article.
With approximately 1.3 million British citizens living in other EU member states and 3.8 million EU citizens living in the UK, the importance of having a synchronised family law system across the EU is imperative to ensure future cooperation.
Brussels II Revised and the EU maintenance regulations
The UK's legal links to the EU for family law rests on two key pieces of legislation; Brussels II Revised and the EU maintenance regulations. It is anticipated that a no deal Brexit would result in both of these being revoked in the UK.
What does this mean?
Without a UK-EU agreement that ensures a replica function, regulations will operate on a one-way basis; English courts will have to recognise and enforce orders made in EU member states but the EU member states will not need to recognise or enforce UK orders by return.
Divorce
A no-deal Brexit will not impact the basis on which you can apply for a divorce or the assessment for the division and distribution of assets; however it will cause jurisdictional issues where the UK and EU countries begin to use different regulations.
Divorce proceedings are currently handled by way of 'first past the post' which avoids duplicated proceedings taking place across jurisdictions. If we leave with a no-deal the courts will decide which is the most appropriate jurisdiction to hear each case if more than one jurisdiction is eligible.
This is likely to lead to an increase in contested litigation for divorce jurisdiction as both parties opt for different jurisdictions if their laws are favourable to their circumstances.
Spousal maintenance
A no-deal, will mean the loss of any cross border powers to enforce spousal maintenance orders between the UK and the EU. If you or your partner have connections with an EU country and live abroad or are likely to move abroad in the near future, you should seek specialist legal advice.
It is imperative that you ascertain the enforcement criteria in the relevant EU country in order to make an informed decision about the type of maintenance order that you apply for.
Child Maintenance
If one parent lives in another EU country, the jurisdiction for orders relating to any children will be based on where the child is resident. Whilst Brexit legislation will hopefully replicate this rule, enforcement of maintenance across jurisdictions is already problematic and following a no-deal, EU countries will have no obligation to recognise and enforce UK orders. This will only increase the risk of duplicate proceedings in both countries which in turn could lead to delays and increased cost.
Care Arrangements
EU law currently allows a child arrangement order for contact to be directly enforced in the EU without the need for registration.
For orders relating to where and with whom a child lives, registration is required in the relevant EU country. The registration must be completed prior to exit-day for the order to be enforceable under the current rules. If an application is not complete and we leave without a deal, the enforcement of any order in an EU member state is unknown at this stage.
If you have links to an EU country and are considering divorce proceedings, contact with children or maintenance, following a no-deal, you will need to seek legal advice both in this jurisdiction and the jurisdiction of the related country. For more information, please call Simon Walker on 01935 813691 or email simon.walker@mogersdrewett.com