Mogers Drewett to talk about Later Life Planning at Frome's Festival of Living and Dying
---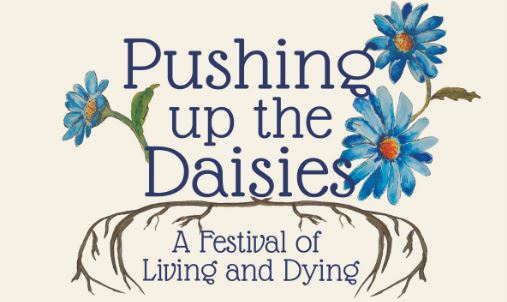 We are delighted to announce that we will be at 'Pushing up the Daisies', Frome's Festival of Living and Dying, on Saturday 12 October at Christ Church in Frome.
Facing our own mortality and thinking about what might happen in the future is something that many of us would rather avoid. Even though physical and mental decline may seem far away, it is never too soon to prepare for the future and to put some practical plans in place. The festival offers stalls, talks, art, music and experts to talk about all aspects of living and dying. Our Private Client team will be on hand to answer any questions you may have about Wills, setting up Power of Attorney or Trusts.
In this article, Cara Burr, Associate Chartered Legal Executive in our Wells office, explains the importance of writing a Will.
Who should write a Will?
Everyone! A Will makes it easier for your family or friends to know what to do with your possessions and property after you die, and without a Will the process can be more time consuming, costly and stressful.  It is particularly important if you have children or other dependents or if you have a partner. It can also help reduce the amount of Inheritance Tax that is due.
What happens if I don't have a Will?
If you don't have a valid Will the "Rules of Intestacy" determine who benefits from your estate, which is not always the way you might want your assets to be distributed. For example, if you're not married and not in a civil partnership, your partner may not be entitled to anything unless you have made a Will.
What do I need to include?
Your Will should outline who will receive your money, property and possessions when you die and name your 'executor.' You can also list specific requests such as instructions for your burial or cremation and name guardians for young children.
Who can help me?
If you use a solicitor to help you write your Will, you're protected if something goes wrong and can be certain there are no mistakes. People often make errors that invalidate Wills. It also means that more complex issues are dealt with for you, such as the law surrounding Inheritance Tax and trusts.
You should definitely seek support in writing a Will if you have assets overseas like a holiday home, run a business, expect to pay Inheritance Tax or have a family situation that is complicated – perhaps children from a previous relationship or a family member with a disability?
To find out more about writing a Will call 01749 342323 today or come see us at our stall at the Frome Festival of Living and Dying on Saturday 12 October.